Vandals strike at Elizabethton High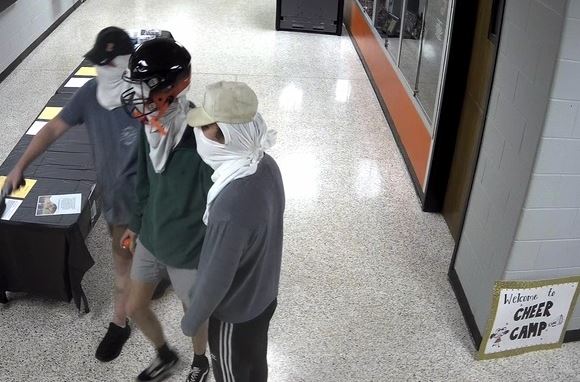 Elizabethton investigators have released photos of three male suspects who vandalized the inside of Elizabethton High School on Friday.
All of the suspects have their faces covered and one appears to be a juvenile wearing a football helmet. No estimates on damages have been produced.
Another surveillance photo shows the three on campus riding in a late model pickup truck.
Anyone with information on those suspects can email jstevens@elizabethtonpolice.org or call (423) 297-9002.
(IMAGE: Used with permission by EPD)