VIDEO: Gate City policeman springs into action to save the life of fellow officer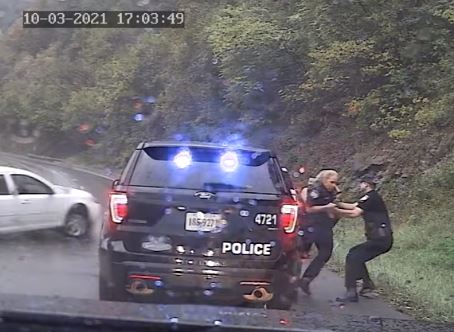 The quick reaction time of a Gate City patrolman helped save the life of a fellow officer as the two were on the side of Route 23 working a vehicle crash.
Video supplied by the Gate City Police Department shows Officer Matthew Stewart conversing with Officer Jessica McGraw following an incident on Oct. 3rd when another vehicle skidded out of control, crashing into the policeman's SUV.
Stewart is seen catching a glimpse of the car beginning to crash and then grabbing McGraw and quickly jerking her out of the way safely. Chief of Police Justin Miller said both were checked by medical staff and are expected to return to duty.
(IMAGE: Courtesy of Gate City Police Department / Facebook / Digital public file)