Votes being tallied to determine Tennessee's newest license plate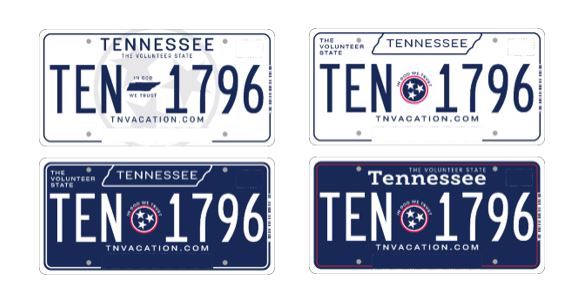 The time has arrived for Tennesseans to choose a new license plate.
The standard plate has to be updated every eight years under state statute if funding is available. Governor Lee unveiled four designs and the winner will be chosen by tallying votes taken at tn.gov/ratetheplates.
That law also requires the plate to include the phrases Tennessee, The Volunteer State, and TNVacation.com. The statute also provides an option for a driver to select a plate that includes the phrase "In God We Trust."
Voting ends next Monday at midnight. The winner will be announced in the fall and available for purchase in January.
(State of Tennessee / Office of the Governor)