WXBQ Discount On Dollywood Season Passes!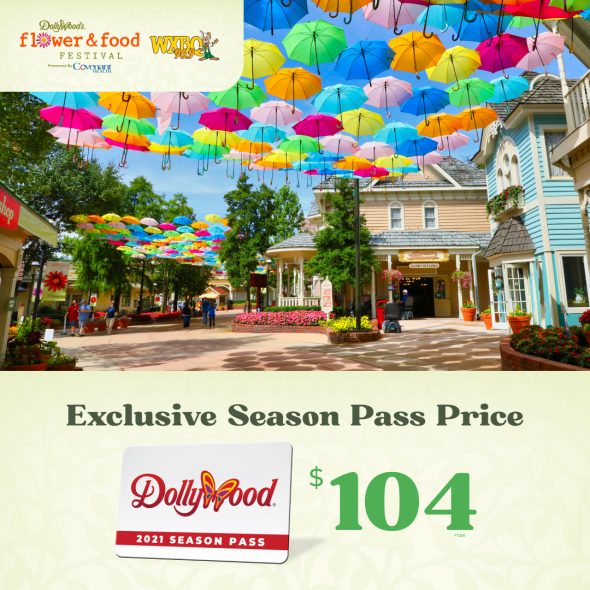 WXBQ and Dollywood are hooking you up with a full season of Dollywood! Be listening Monday thru Friday (April 12-16, 2021) for your chance to win season passes to Dollywood!! If you aren't lucky enough to win your free passes we have a very special deal with Dollywood, where you can get your SEASON PASSES at a DEEP WXBQ LISTENER ONLY DISCOUNT!
Dollywood's Flower & Food Festival presented by Covenant Health is right around the corner and WXBQ listeners get to join in on the fun! For a limited time, listeners can purchase a Dollywood Season Pass for just $104 plus tax! Plus, as an added bonus Dollywood is also throwing in two free tickets to bring friends in 2021!
Visit Dollywood.com/WXBQ and enter PROMO CODE: WXBQ969
This special price for WXBQ fans is available 4/16-4/18 only! Don't miss out!